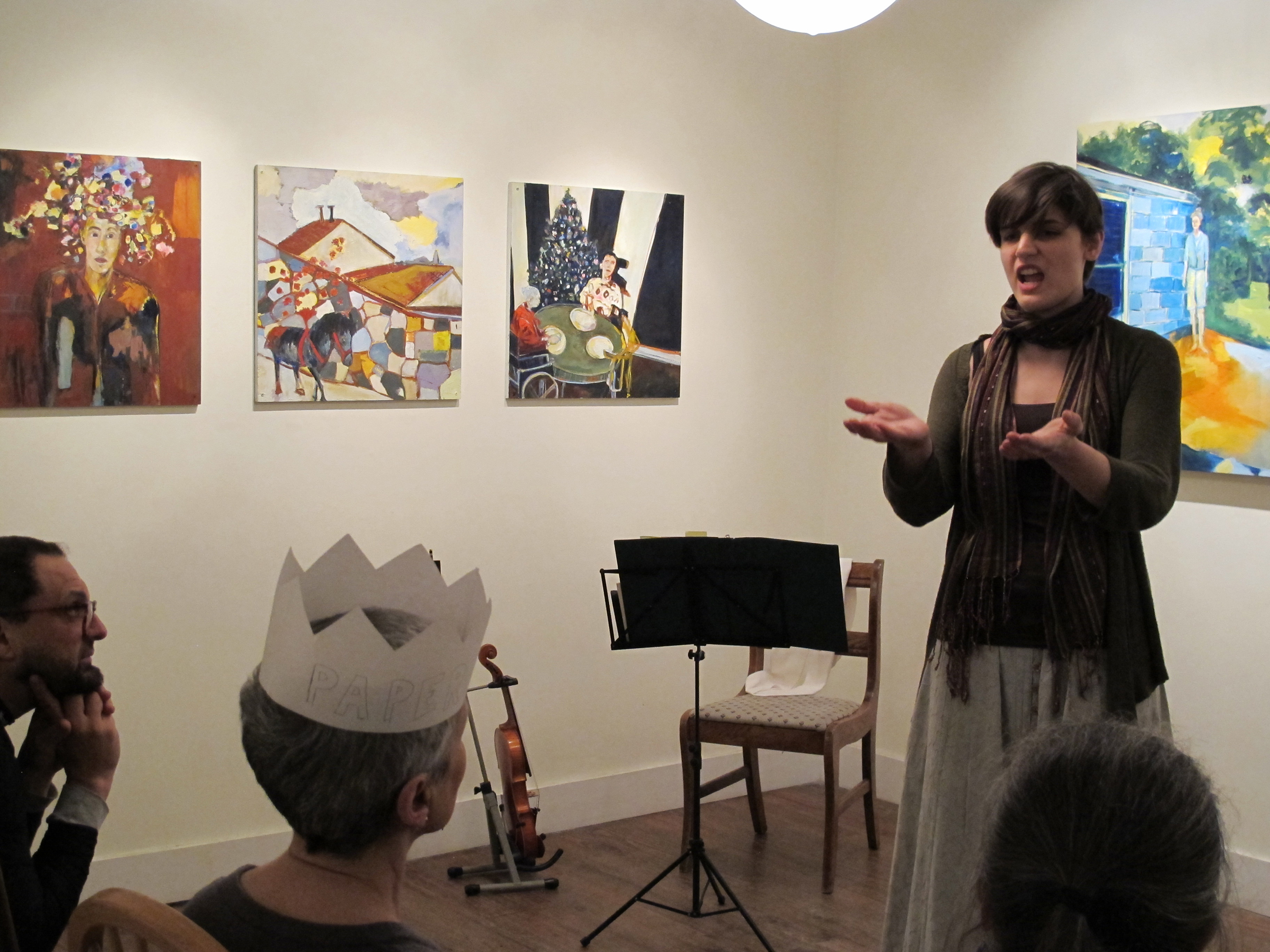 Head Trick Theatre's first Shakespeare workshop!
January-March 2016: Participating actors chose Shakespearean monologues and worked on them using several unconventional techniques, then performed them at 186 Carpenter, demonstrating the techniques used for the text work in a behind-the-scenes look at putting together a Shakespeare piece.
Monologues included Queen Margaret from 3 Henry VI (pictured), Berowne from Love's Labour's Lost, Lady Macbeth from Macbeth, and more!