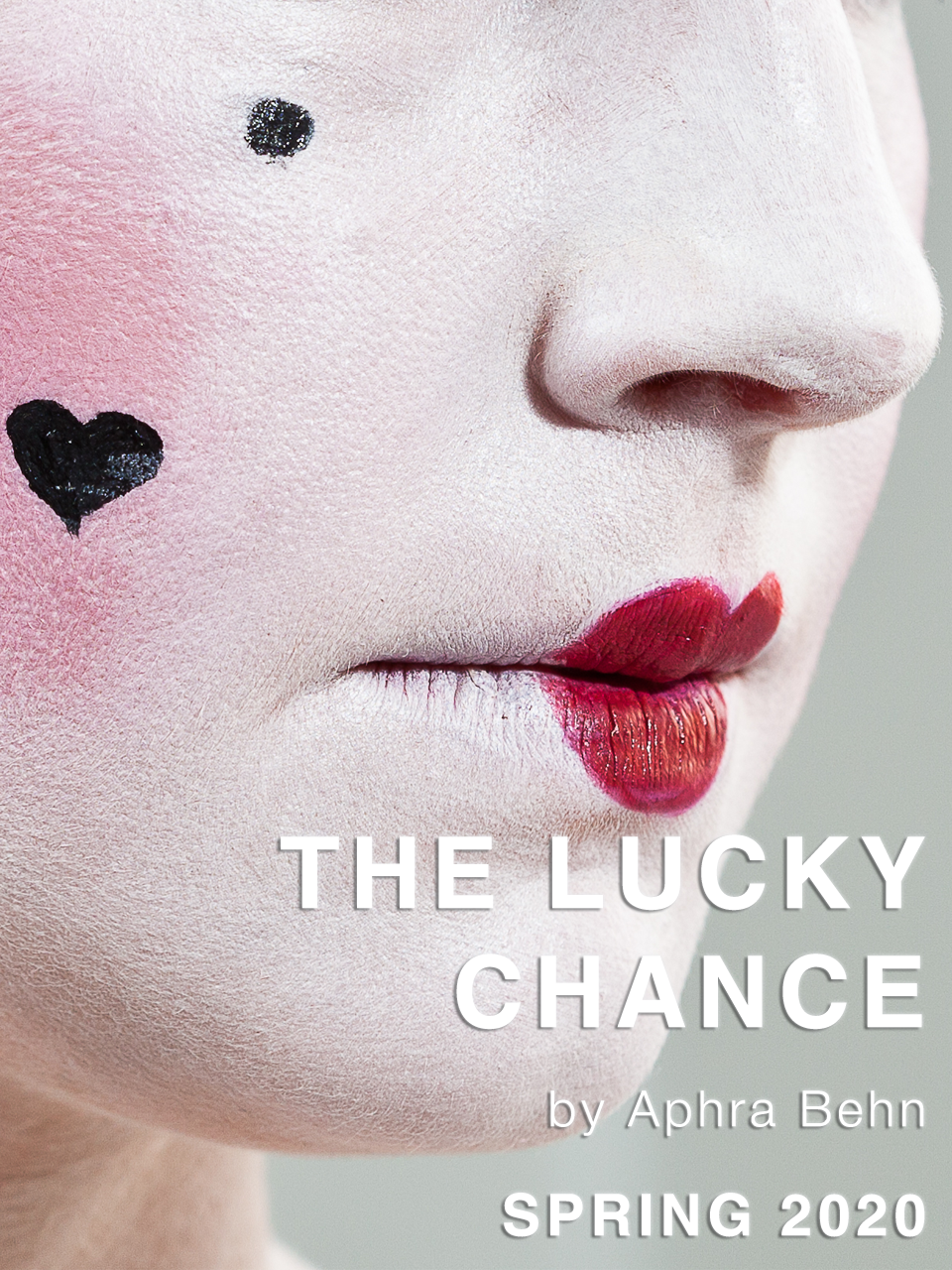 March 27 – April 5, 2020
Everybody's trying to get ahead. Everybody's trying to stay afloat. In Aphra Behn's bawdy, honest comedy, money can always buy love – is luck enough to win it back? One way or another, someone's getting screwed.
Concludes 2019-2020: In War With Time
with:
Harry BELMOUR…..Mr. Alvaro BELTRAN
Charles GAYMAN…..Ms. Gabriella SANCHEZ
LETICIA…..Mr. Jeff BLANCHETTE
Julia, Lady FULBANK….Mx. Carson PAVAO
Sir Feeble FAINWOUD…..Ms. Nancy WINOKOOR
Sir Cautious FULBANK…..Ms. Mary PAOLINO
Ned BREDWELL…..Ms. Julian TRILLING
BEARJEST…..Mr. Ian HUDGINS
DIANA…..Ms. Ashley SOTO
PHILLIS/LANDLADY…..Ms. Cherylee DUMAS
Ensemble…..Mr. Ezra JORDAN
Directed by Ms. Rebecca MAXFIELD
Stage Managed by Mr. Kevin THIBAULT
Costumes by Ms. Marissa DUFAULT
Tickets for The Lucky Chance will be available in March.