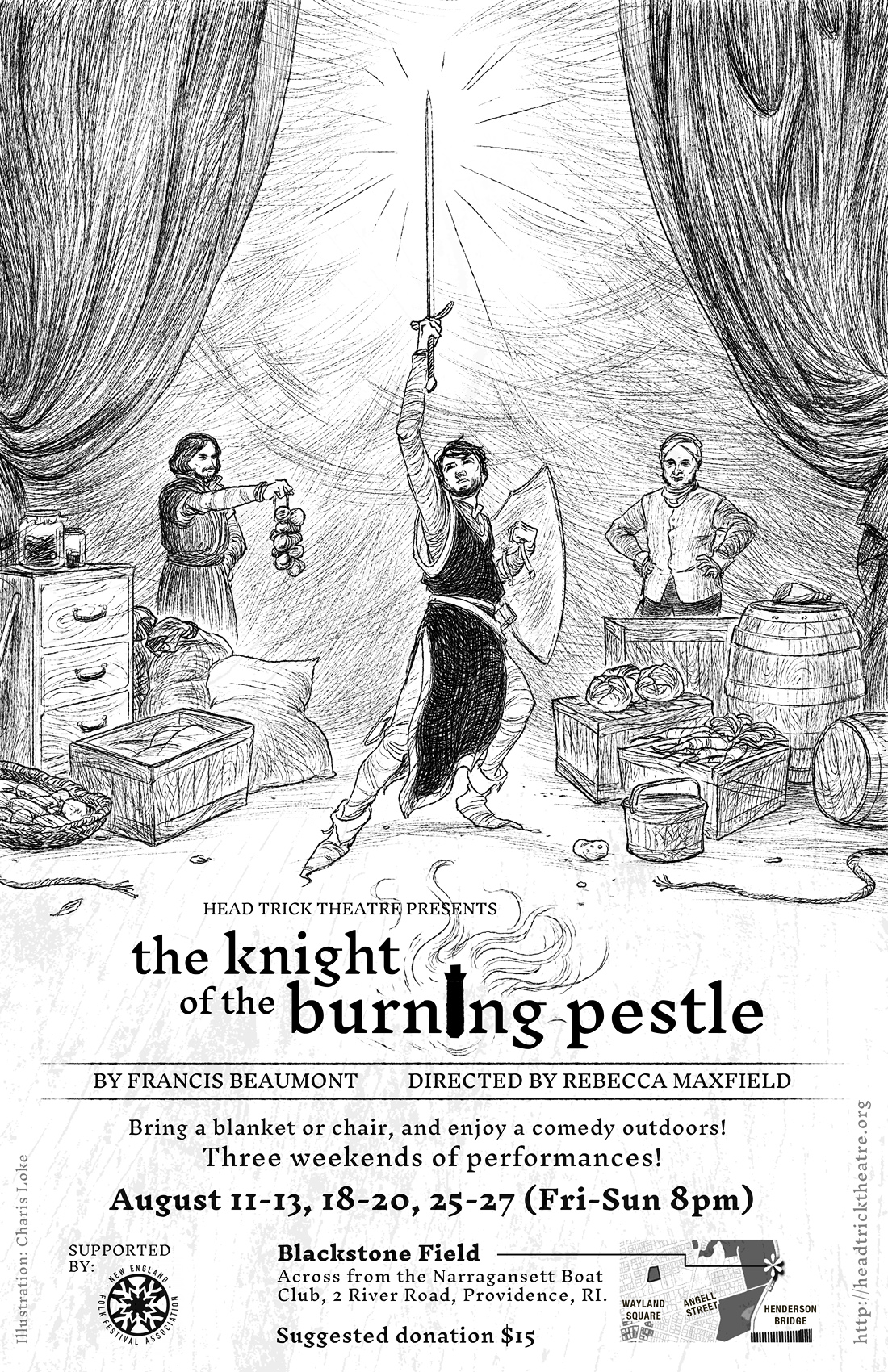 Poster by Charis Loke
Summer 2017, Blackstone Field: A theatre company begins their newest play, about a merchant's apprentice who falls in love with the merchant's beautiful daughter — when suddenly a couple in the audience interrupt to complain about plays making fun of honest London middle-class citizens, and demand a good old-fashioned adventure story, with knights, princesses, and giants. The exploits of the Knight of the Burning Pestle — a grocer's apprentice turned hero — combined with the original plot form the action of Francis Beaumont's metatheatrical adventure play.
Monty Python meets Don Quixote…this metatheatrical mash-up is coming August 2017 to Blackstone Field, Providence, RI! Bring chairs/picnic blankets and enjoy a comedy outdoors!
THE KNIGHT OF THE BURNING PESTLE
by Francis Beaumont
directed by Rebecca Maxfield
August 11–27, 2017
Friday, Saturday, and Sunday evenings
8:00pm
at Blackstone Field, across from Narragansett Boat Club
2 River Road, Providence, RI
Suggested donation $15