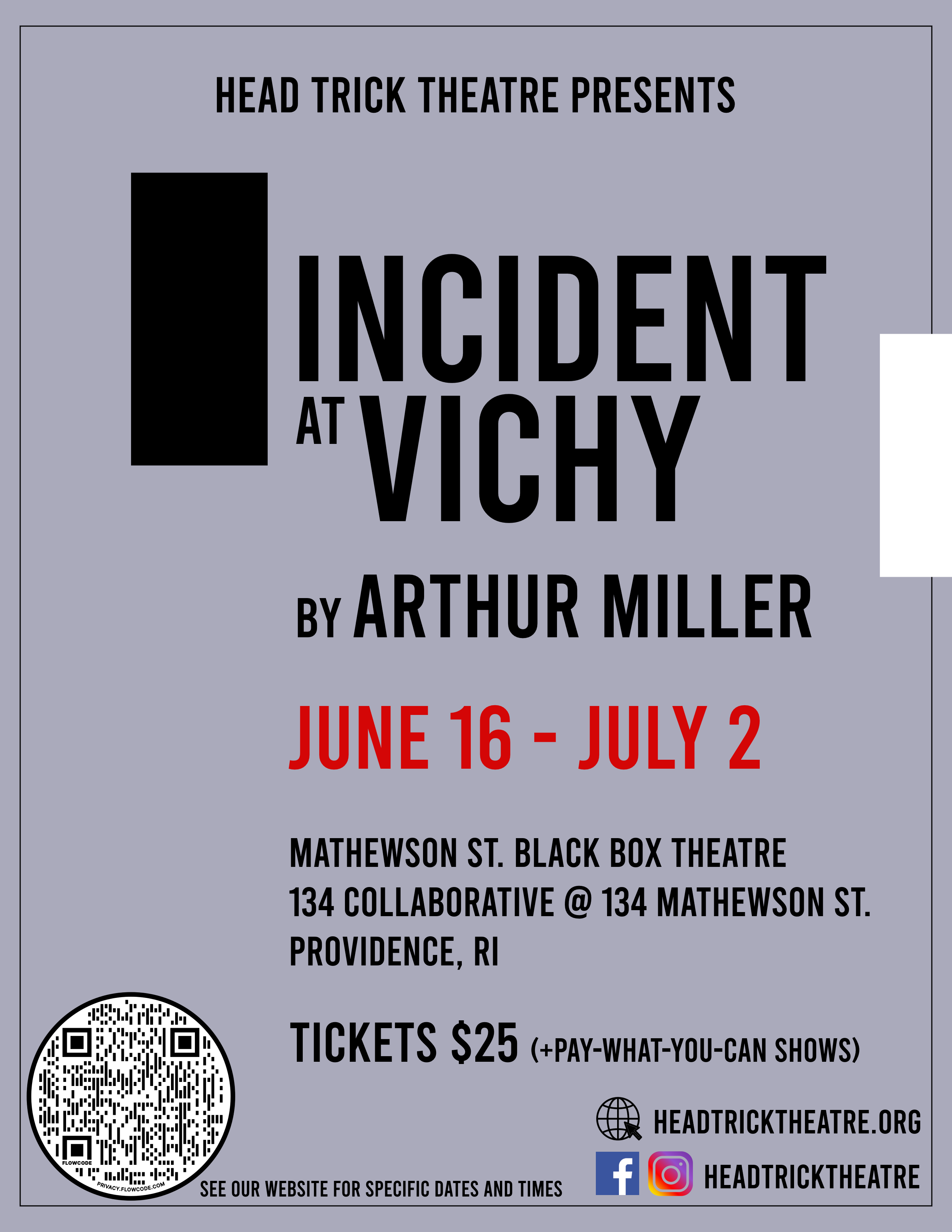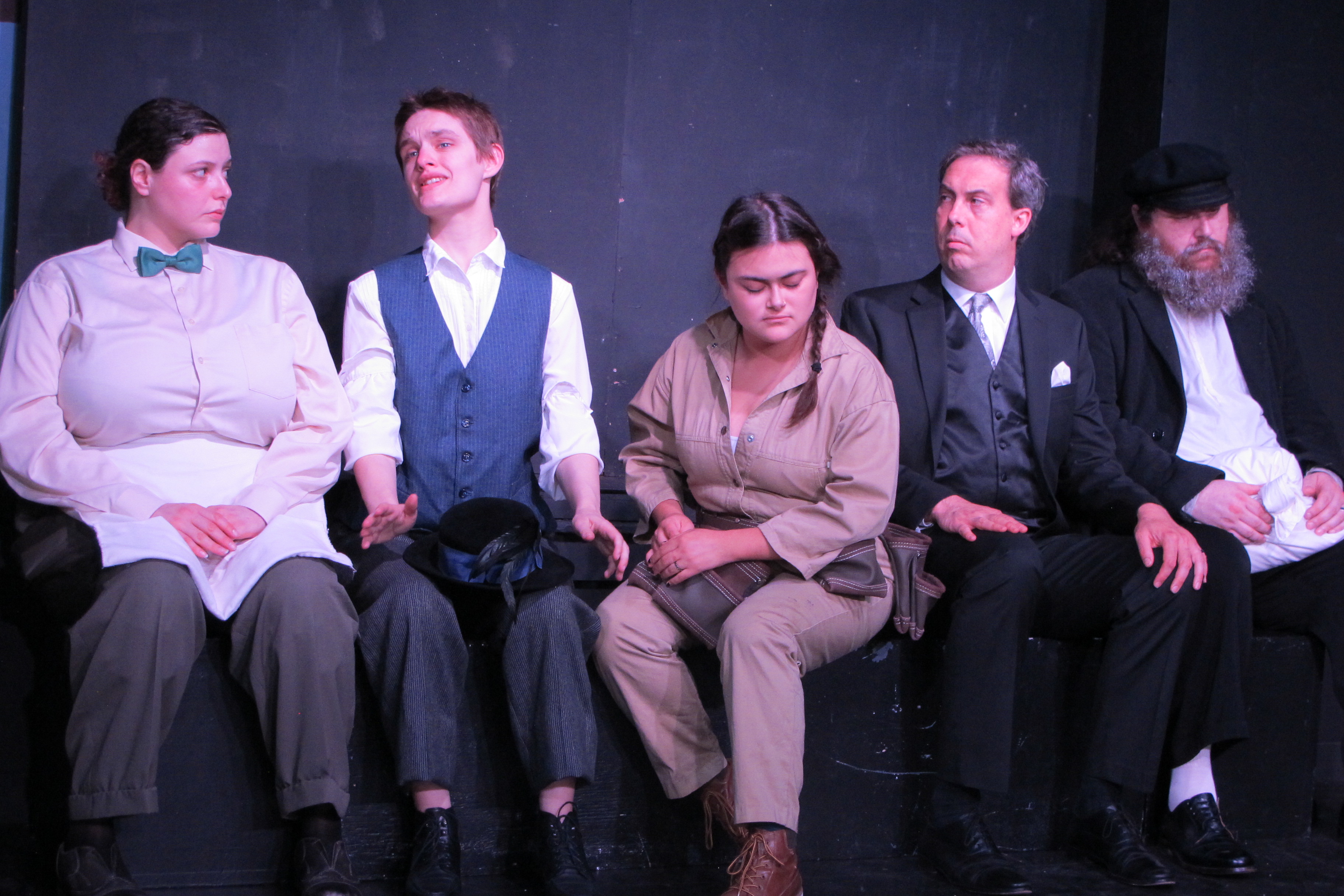 Ten people, rounded up off the street, sit in a detention center in Nazi-collaborationist France, suspected of being Jewish. Waiting to be called in to the room where they and their papers will be inspected and questioned, they confront the truth of what will happen to the people who do not come back through that door, and of the fear, hatred, and complicity that lie in the human heart.
"Incident at Vichy is sixty years old and feels shockingly, upsettingly contemporary," says artistic director Rebecca Maxfield. "Issues of antisemitism, complicity, rising fascism, and the desperate need for empathy and solidarity with the 'other' did not end with the Holocaust, and Arthur Miller's words will strike surprising chords with audiences that resonate long after they have left the theatre."
"Delivers a visceral punch…the ensemble credibly creates the sense of tension and fear that drives the work. If you have never seen this show produced, this is a good time to invest the 90 minutes." —BroadwayWorld
"Taut and gripping drama." —Edge Media Network
Performances June 16—July 2 at Mathewson St. Black Box Theatre, 134 Collaborative @ 134 Mathewson St., Providence, RI.
Sunday matinees were followed by talkbacks with the artists and invited guests including State Rep. Rebecca Kislak; Cranston City Councilwoman Aniece Germain; Lex Rofeberg, Senior Jewish Educator at Judaism Unbound; and Giovanna Wiseman, Programming and Outreach Coordinator at the Sandra Bornstein Holocaust Education Center.
INCIDENT AT VICHY
by Arthur Miller
directed by Rebecca Maxfield

CAST IN ORDER OF APPEARANCE:
Lebeau, a painter…..Chris Ferreira
Bayard, an electrician…..Darby Wilson
Marchand, a businessman…..David Weber
Monceau, an actor…..Emily MacLean
Roma…..Kevin Hernandez
Waiter…..Julian Trilling
Boy…..Emma Sheldon
Police guard…..Mark Carter (u/s: Eric Pjojian)
Major…..Andrew Conley
Leduc, a psychiatrist…..Blanche Case
Von Berg, a prince…..Neal Leaheey
Professor Hoffman…..David Adams Murphy
Police captain…..Samantha Acampora
Detective…..Amy Thompson
Elderly Jew…..Michael Schnoor
Ferrand, a café proprietor…..Elizabeth Parent
Costume Design…..Kathleen Seagriff-Chapman
Light Design…..Haley Ahlborg
Stage Management…..Maxine Wolfson
Fight Choreography…..Ryan Stevenson
Part of Head Trick's summer 2023 season