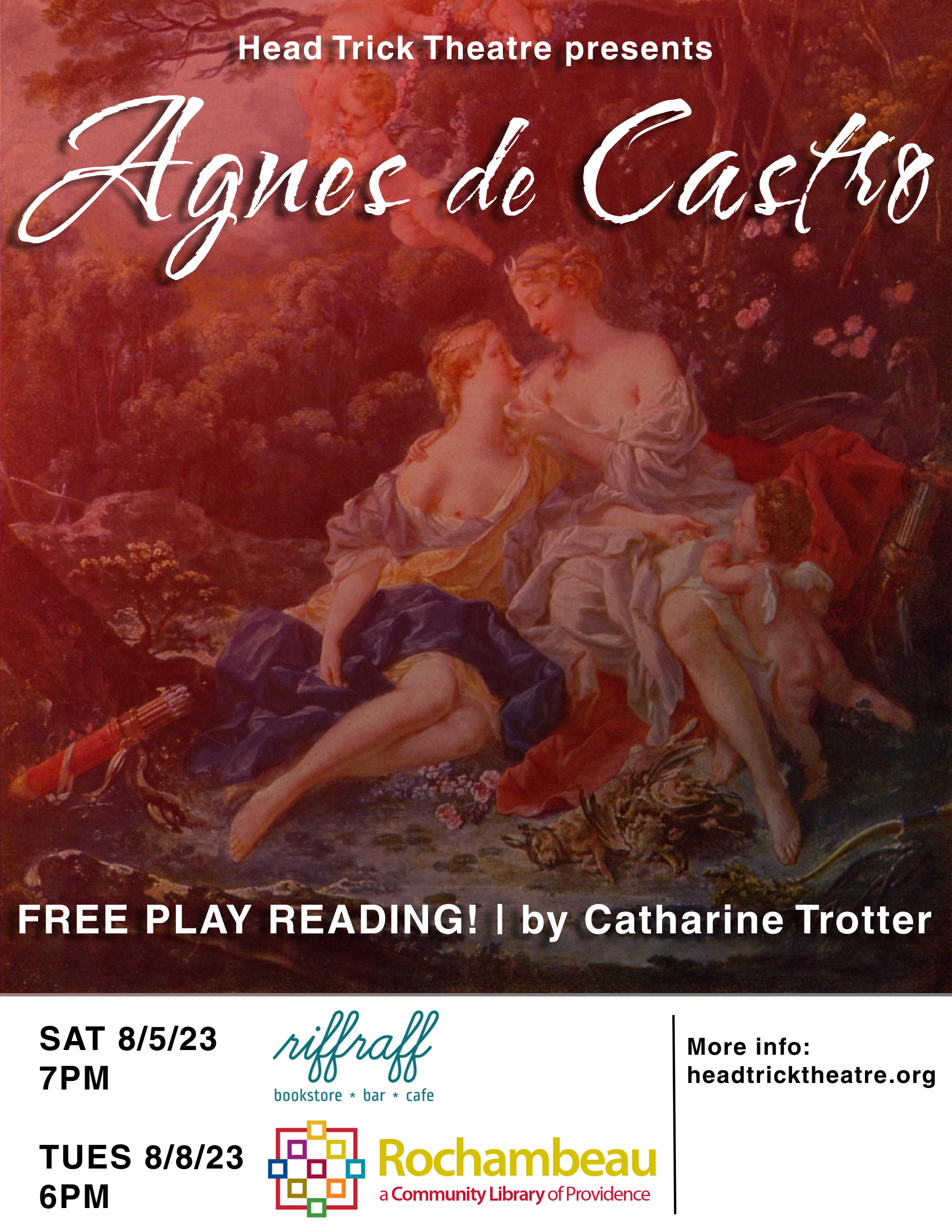 Free play reading!
Agnes de Castro. That's the name on everyone's lips: the Princess who loves her, the Prince who longs for her, the noble villains who lust for her. And Elvira, whose only thought is revenge on the woman who has everything that should be hers.
Come to Head Trick's reading of this rarely performed revenge tragedy by Catherine Trotter!
Saturday, August 5, 7pm: Riffraff Bookstore & Bar
Tuesday, August 8, 6pm: Rochambeau Library
With:
AGNES…..Emily MacLean
PRINCESS CONSTANTIA…..Luyuan Nathan
ELVIRA…..Becky Minard
ALVARO…..Blanche Case
PRINCE…..Rebecca Maxfield (Sat)/David Weber (Tues)
BIANCA…..Audrey Dubois (Sat)/Nina Giselle (Tues)
KING…..David Adams Murphy
LORENZO…..Jeffrey Ouellette
DIEGO…..David Weber (Sat)/Ezra Jordan (Tues)
WOMAN/MESSENGER/PEDRO…..Kou Nyan
Directed by Rebecca Maxfield
Admission is free, but donations are accepted online and at the show!
Note: References to sexual assault. Runtime approximately 1h30m.