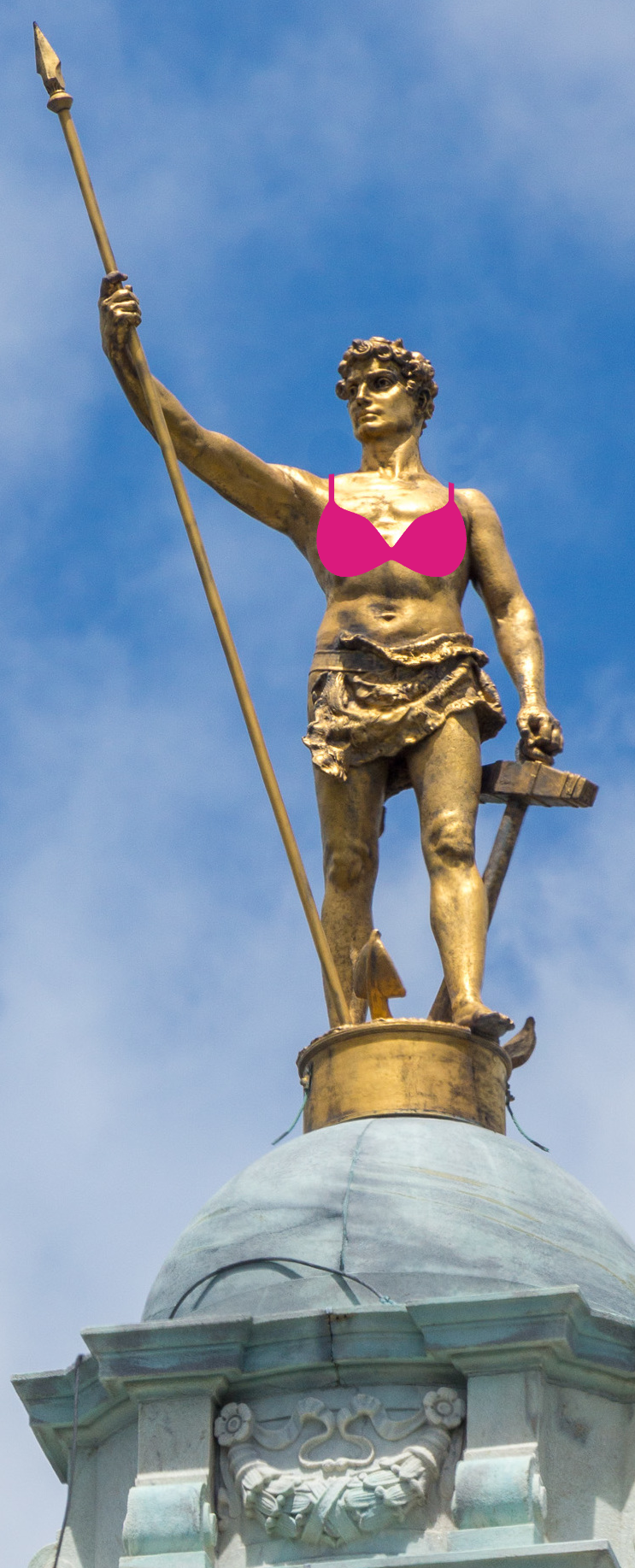 Summer 2022
Praxagora and her friends are fed up. Every day, the news from local politics is full of nothing but corruption, stagnation, fickleness, and spite. What's a gang of women in ancient Athens, where only men can attend Assembly, to do? Why, steal their husbands' clothes, put on fake beards, and vote to put women in charge once and for all, of course. But will the people of Athens accept their radical proposals? Find out in Head Trick Theatre's production of Aristophanes's chaotic farce, THE ASSEMBLYWOMEN, performed July 15-31, 2022 in various locations throughout Providence, including the RISD Museum, Riffraff Bookstore, and city parks.
With:
Tracy Coffey
JT Cunha
Audrey Dubois
Cherylee Dumas
Sarah Dunn
Sammie Jackson
Ezra Jordan
Ryk McIntire
Luyuan Nathan
and directed by Rebecca Maxfield
More specifics soon!
Please note that The Assemblywomen contains sexual and scatological humor.
Stay tuned for 2022-2023 announcements!