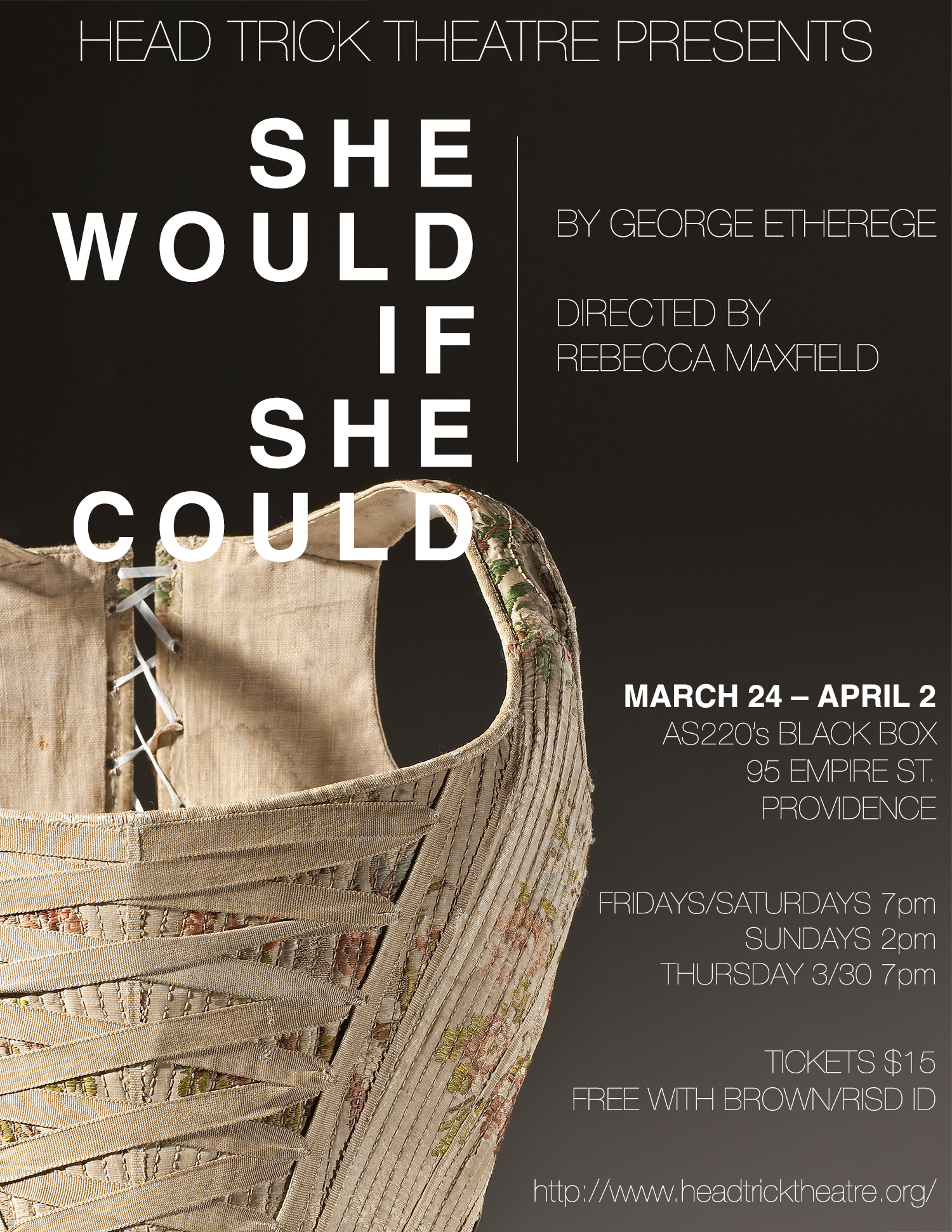 Poster by Rebecca Maxfield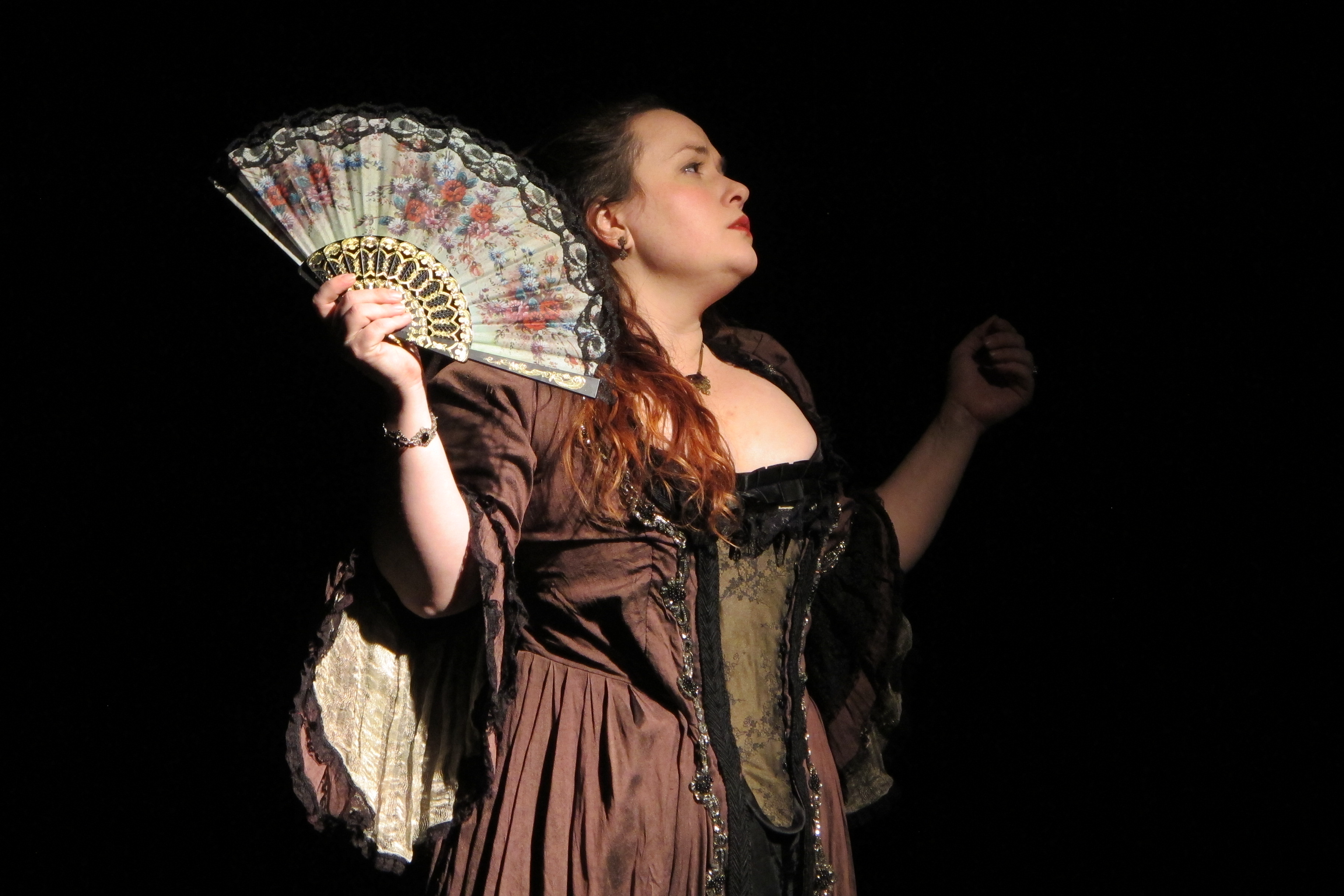 "Treat yourself to She Would if She Could, Head Trick Theatre's delicious production of Sir George Etherege's bawdy comedy of manners…director Rebecca Maxfield's strong production turns the audience into innocent bystanders as the black walls fall away and we are transported to the bedrooms, drawing rooms, gardens and public houses of Restoration-era England.
Kelly McCabe shines as a perfectly over-the-top Lady Cockwood. Her performance—worthy of any PBS production—finds its ideal match in Ian Hudgins as Ned Courtall. As the witty rake at the center of all intrigues, Courtall is a scheming, skirt-chasing dandy and Hudgins brings him to life with an instantly likable appeal." —Broadway World
SHE WOULD IF SHE COULD
by George Etherege
Performed March 24-April 2, 2017 at AS220's Black Box, Providence, RI.
Directed by Ms. Rebecca MAXFIELD
Assistant Directed by Mr. Ryan STEVENSON
Ned COURTALL…..Mr. Ian HUDGINS
Frank FREEMAN…..Ms. Katrina ROSSI
Sir Oliver COCKWOOD…..Mr. Stevie SMITH
Lady COCKWOOD…..Ms. Kelly McCABE
GATTY…..Ms. Ashley MOORE
ARIANA…..Ms. Meg TAYLOR-ROTH
SENTRY…..Ms. Amy THOMPSON
Sir Joslin JOLLY…..Mr. Andrew CONLEY
ENSEMBLE…..Ms. Marissa DUFAULT & Mr. Michael SHALLCROSS
BOARD………………………………..Mr. Daniel McDONOUGH