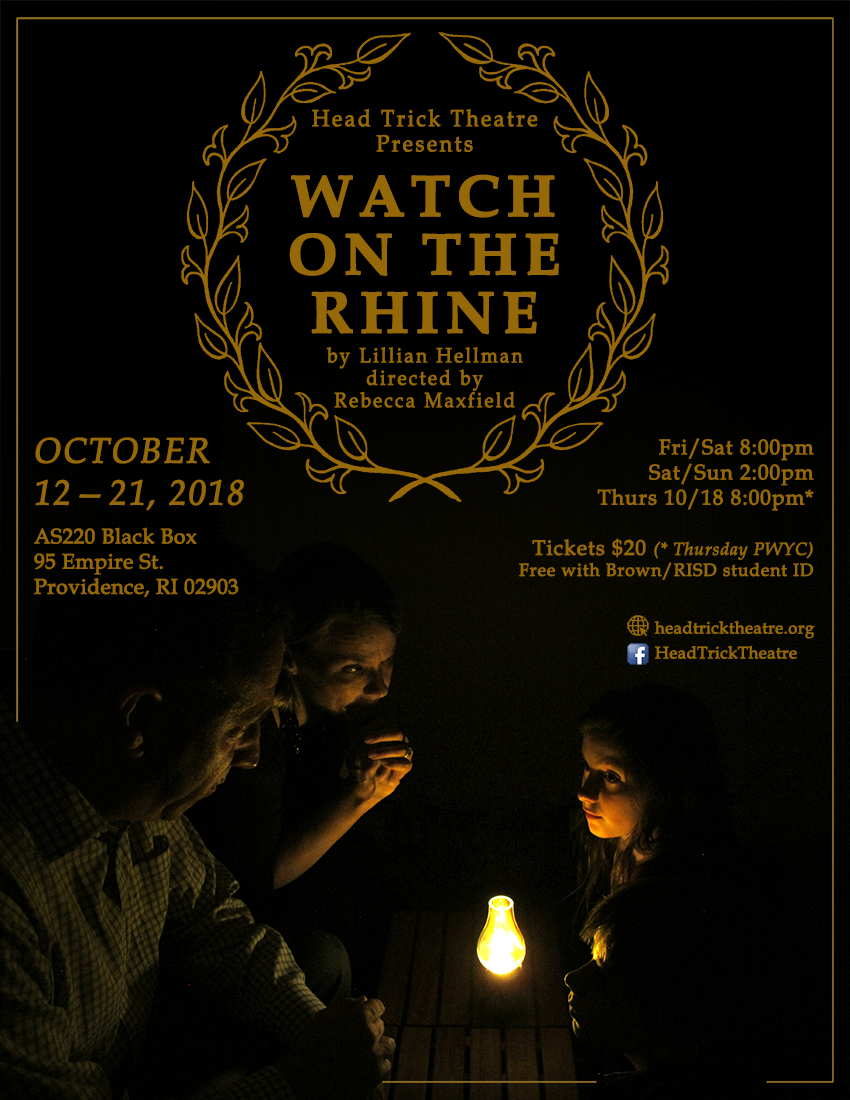 "It's an indulgence to sit in a room and discuss your beliefs as if they were a juicy piece of gossip." From the Farrellys' living room in Washington, the Nazis and the war in Europe seem very far away – until the war comes to them, when Fanny's daughter Sara brings her anti-fascist husband home after twenty years abroad. Kurt, Sara, and their children aren't Fanny's only guests, and conflict soon arises between them and an opportunistic count with Nazi sympathies, forcing the Farrellys to choose between standing by and standing up.
Watch on the Rhine confronts an American family with the struggle between fascists and freedom fighters in their own home: Lillian Hellman strips away the civility and intrigue of a comedy to reveal the violence and immediacy of a political thriller, showing us the impossibility of shutting our eyes to the crisis around us. "Hellman wrote this before the U.S. joined the war at the end of 1941," explains artistic director Rebecca Maxfield. "The world already saw what was happening and she didn't want America or Americans to be bystanders."
OCTOBER 12-21, 2018
Friday, October 12, 8:00pm
Saturday, October 13, 2:00pm
Saturday, October 13, 8:00pm
Sunday, October 14, 2:00pm
Thursday, October 18, 8:00pm*
Friday, October 19, 8:00pm
Saturday, October 20, 2:00pm
Saturday, October 20, 8:00pm
Sunday, October 21, 2:00pm
AS220 BLACK BOX | 95 EMPIRE ST. | PROVIDENCE, RI 02903
Tickets $20 (* Thursday Pay-What-You-Can)
Online pre-order (Brown Paper Tickets) or door.
Directed by Rebecca Maxfield
WITH:
Eden Casteel
Paula Faber
Ian Hudgins
Ibrahima Tylar Jahumpa
Ezra Jordan
Charles Lafond
Elizabeth Parent
Christine Pavao
Emma Sheldon
Jack Sheldon
Andrew Stigler